Never ridden a horse before? No problem, we love beginners! Have previous riding experience and want to brush up on your skills? Preparing for the show ring? We can do that too!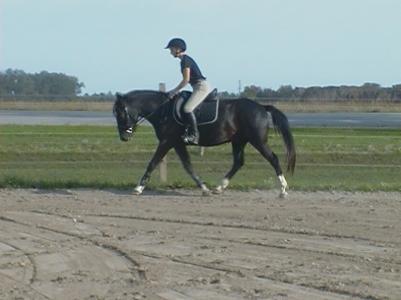 Group, private or semi private
instruction is available year round.
Enjoy winter riding in our large, bright indoor arena with heated viewing lounge.


Riders must be at least 9 years old to join a group lesson or semi-private lesson. Private instruction is available for children under 9 years old.


Lessons are available by appointment daily excluding Mondays.


Lessons will cover riding, grooming, tacking up and horse handling skills.

Each student will learn on top quality horses and ponies under supervision of an experienced instructor.

Spectators are always welcome but please leave your dog comfortably at home.

All students are required to bring the following to each lesson:
Boots or sturdy closed toe shoes with a heel.

Long pants.

An ASTM certified riding helmet, for your safety bicycle and other types of helmets are not permitted.

Helmets will be available for rent for $4 per lesson for the first session of lessons only.

All other equipment will be provided.
Please give twenty-four hours notice to reschedule lessons. Lessons cancelled with less than twenty-four hours notice will be forfeited. A maximum of one lesson per session of four lessons may be rescheduled.

You can start private lessons anytime at your convenience. Group sessions start every four weeks.

Lessons are available Tuesdays through Sundays.
All participants or their parents/guardians are required to sign a waiver of liability.
R a t e s
Minimum age to participate in group or semi-private lessons is 9 years old.
.

Group lessons $35 each purchased in a session of four lessons
Semi private lessons $45 each per person when you purchase a session of four lessons

Private lessons-------$60 each when you purchase a session of four lessons

Private lessons may also be purchased individually at a cost of $65 each
Semi-private lessons may be purchased individually at a cost of $50 per person
Half hour private lessons for children four to six years old---$35 each

Taxes are extra.

for more information please email equestrianartsc@gmail.com or call (226) 218-4294