Board your horse with us and enjoy a fun, friendly atmosphere. All disciplines are welcome.

Our facilities include an indoor arena, outdoor sand ring, training track, round pen, heated viewing lounge/tack room with individual tack lockers, stalls with rubber mats, outdoor bathing area, and a two piece washroom.

We currently have outdoor board available for geldings and mares.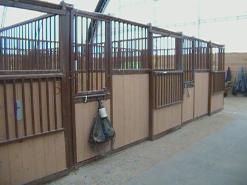 Indoor board offers...

Large bright stalls with rubber mats
Several feeds daily plus hay during turnout
Feed plans customized to your horse's individual needs
Heated water buckets
Daily stall maintenance and ample turnout is included
Personal tack locker
Outdoor board offers...
plenty of excellent quality hay

paddocks with shelters
heated water troughs
access to all facilities including a grooming stall for tacking up
personal tack locker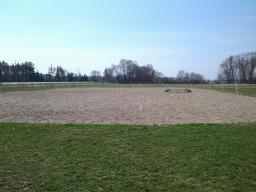 Outdoor board is currently available.

R a t e s
(Boarding rates do not include lessons)

Indoor board $650 (+ tax) per month
Outdoor board $450 (+ tax) per month
Boarders are required to enroll in a minimum of one lesson per week.


Want to enjoy the benefits of horse ownership without the financial commitment?
Part boarding may be the perfect option for you!
Part boarding packages can be customized to your needs. You can ride once, twice, three times a week or more depending on your schedule.

Lessons can be included and showing is available if you're interested.

Part boarding packages start as low as $140 per month

Part boarders are required to schedule their ride times in advance so that we can ensure our horses are always fresh and happy to do their jobs. A riding assessment will be required prior to part boarding to ensure you are paired with a horse or pony that will complement your riding skills. Riders are required to wear a riding helmet and safe footwear. All other equipment will be provided.
We have several horses available for part board. Meet some of them on our Horses page.